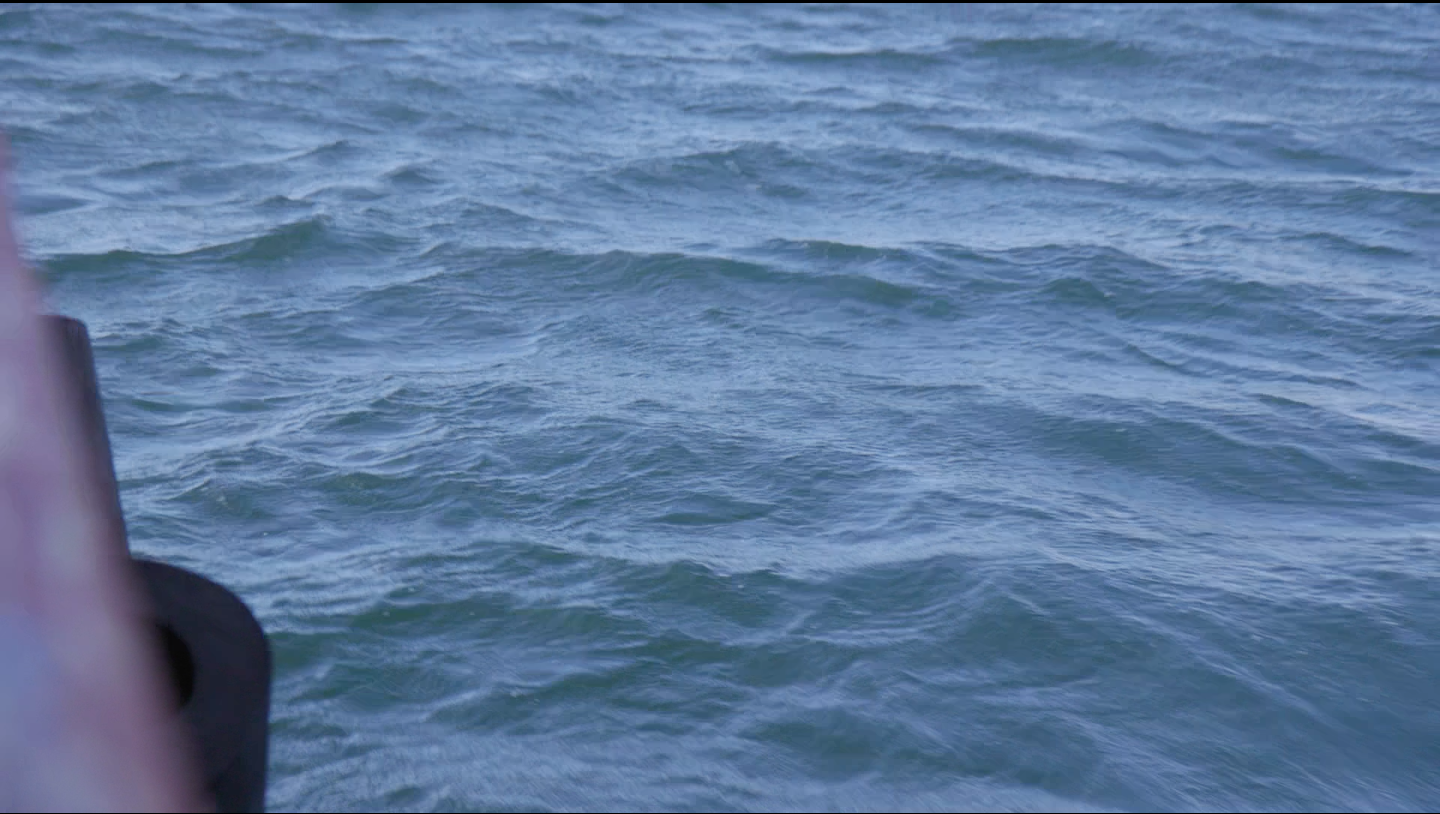 What is an Island?
Art & Archipelagic thinking in the 21st century
July 30th/2018
At a time of increasing nationalism and cultural insularity, the need to refresh our understanding of 'relation' in the world is more urgent than ever. What is an Island? is a durational artistic research event that explores 'relational form' through the concept of archipelagic thinking and collaborative arts practice. Facilitated by a unique pedagogical programme on a specially commissioned ferry, What is an Island? travels the West Cork archipelago on a single summer day, in search of a deeper connection between islanders, artists and the world.

What is an Island? is developed by the BAVA on Sherkin Island (DSCA/DIT/GradCAM) in partnership with CREATE: National Development Agency for Collaborative Arts and Uillinn: West Cork Arts Centre. Responding to the question "What is an island?", three artists were commissioned to develop work on one of three different islands in the West Cork Archipelago, they are: Sherkin Island (Mona O'Driscoll), Heir Island (Tess Leak) and Long Island (Sheelagh Broderick/art manoeuvres).
Participants will engage with the different art projects on each of the islands throughout the day. Moving between land and sea, sea and land, a unique pedagogical programme: The Tidalectic Lecture Programme, has been designed for the ferry, to address the crises at the heart of the question: "What is an island?".
For more information on The Tidalectic Lecture Programme see...here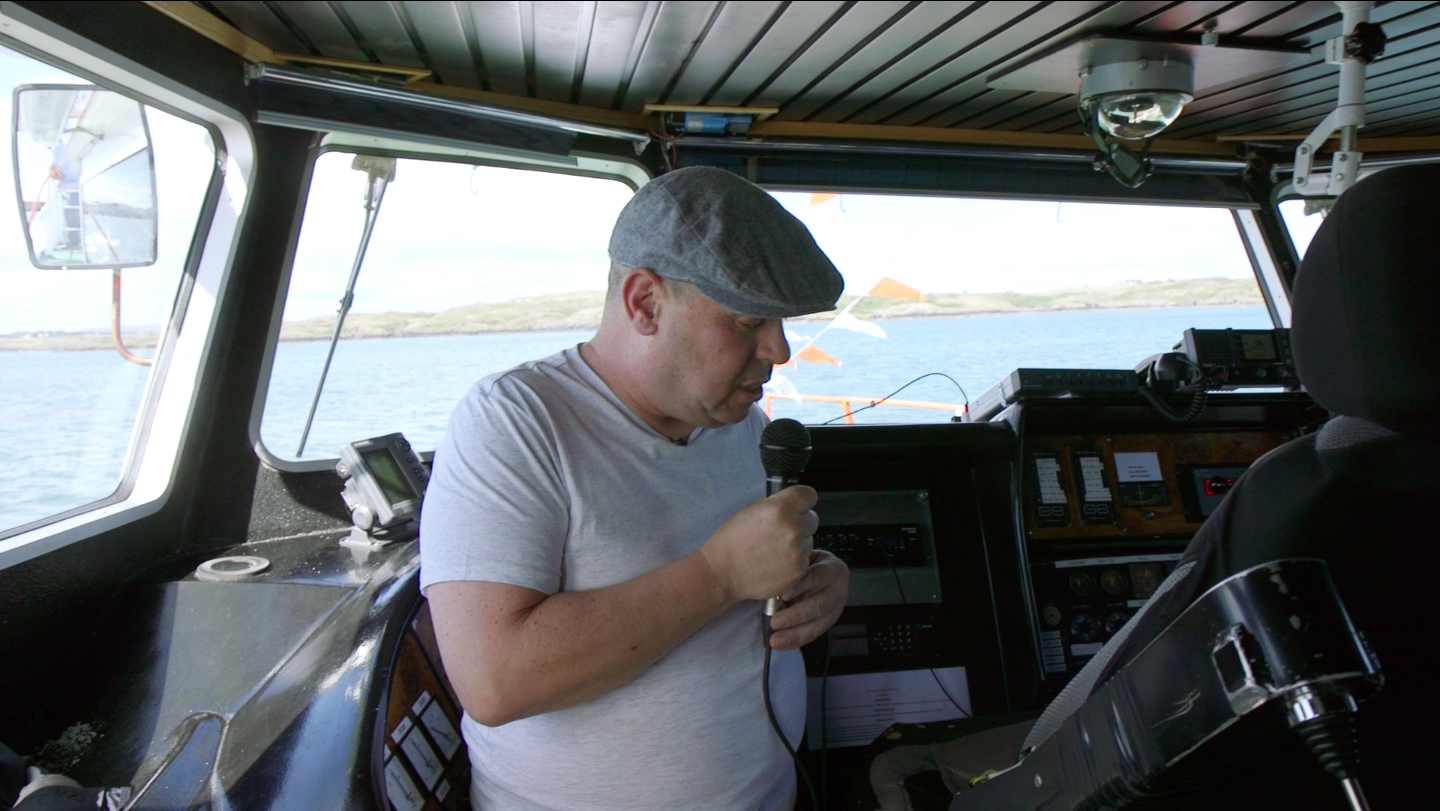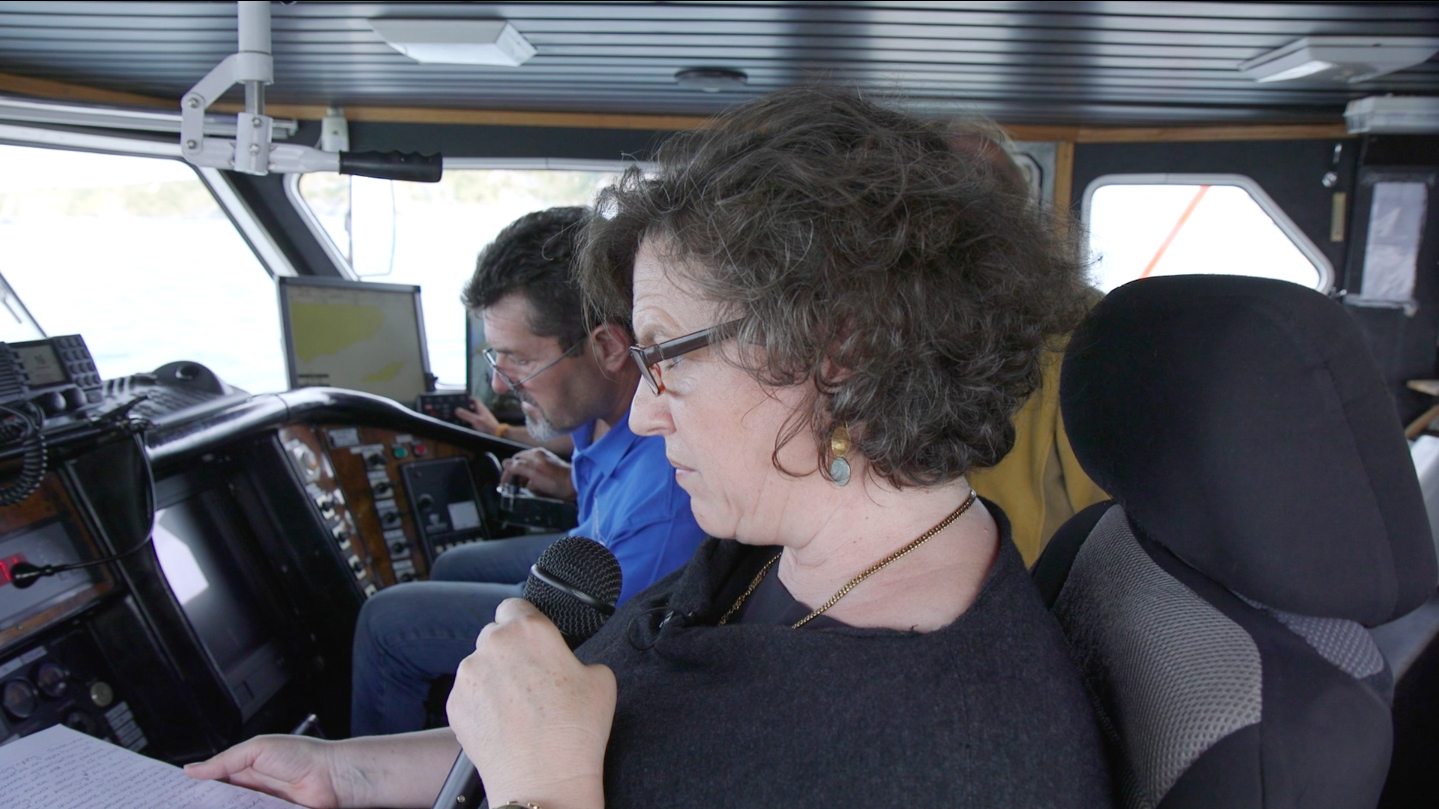 a dialogue with the world
Graduate Show 2018
May 19th - 20th
Sherkin Island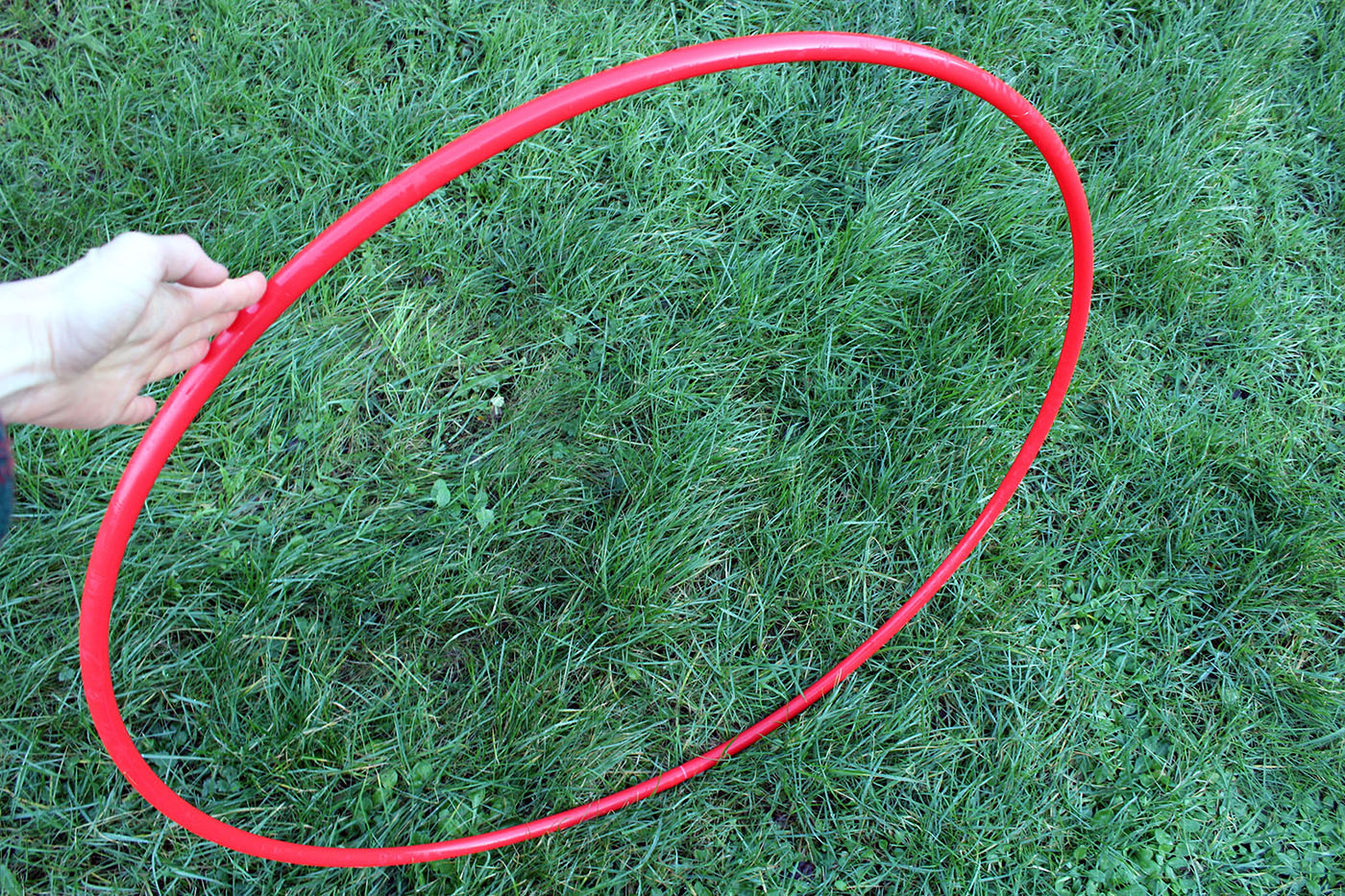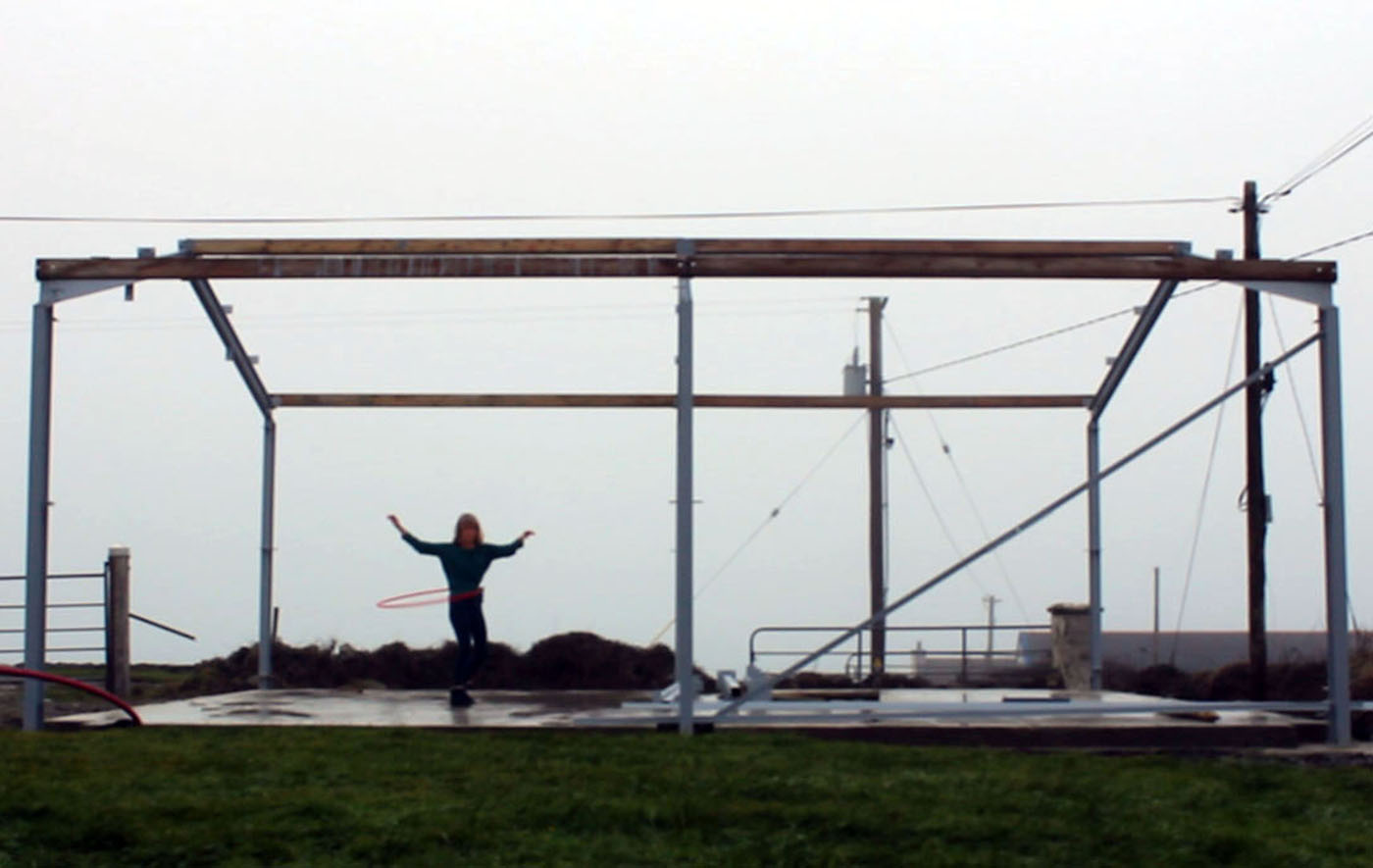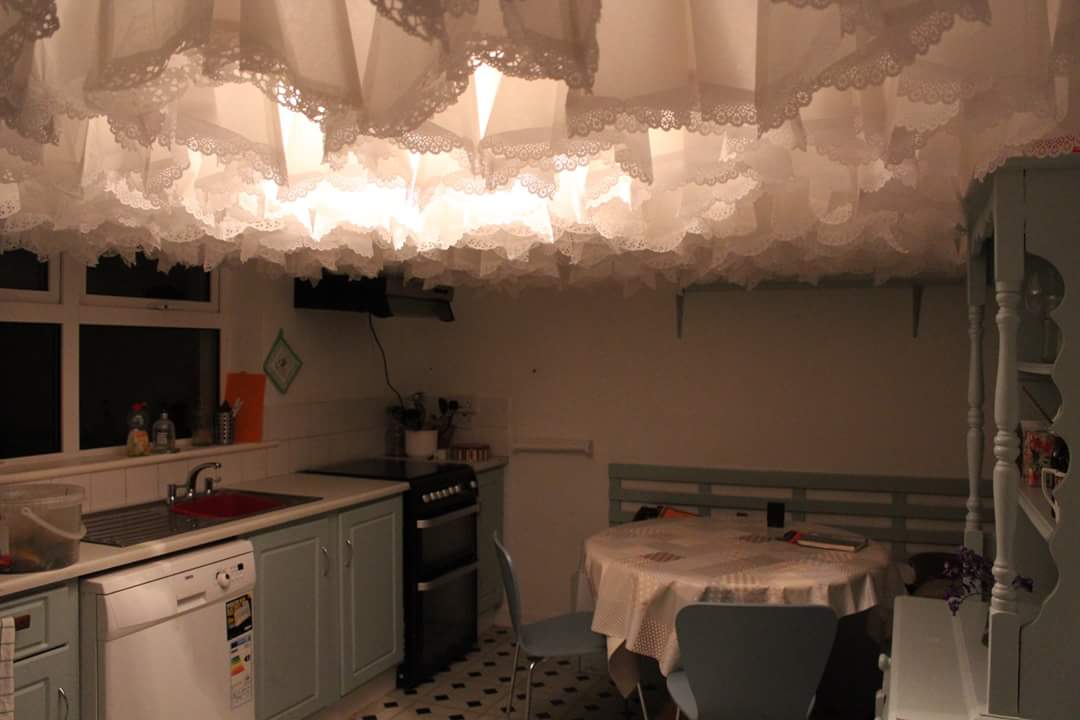 The BA in Visual Art is a unique opportunity to study visual art on Sherkin Island , County Cork. This 4 year honours degree programme offers a dynamic and creative education in a remarakable location by using a combination of studio practice workshops on Sherkin Island with a range of online distance education technologies. The primary aim of the programme is to provide students with an advanced knowledge of the nature, role and potential of contemporary art. This emphasis is sympathetic to context, in particular the possiblities offered by art for remote rural communities...read more...
Graduates establish themselves as professional artists and can also find employment in the cultural and community sectors as gallery and studio assistants, arts officers in County Council Offices, curators and as arts administrators. There are also opportunities for employment in the teaching profession and to pursue graduate studies up to PhD level...read more...
D.I.T
The BA (Hons) in Visual Art had its genesis in a series of pilot programmes jointly developed by the School of Art, Design & Printing at the Dublin Institute of Technology (DIT) and the Sherkin Island Development Society (SIDS) and delivered in the Community Hall on Sherkin Island between 2000 and 2003. This four year modular honours degree programme offers a dynamic and creative education in the visual arts and is fully accredited, managed and delivered by the Dublin Institute of Technology. Sherkin Island Development Society (SIDS) and West Cork Arts Centre have been active partners in the planning and implementation of the programme...read more...
SHERKIN ISLAND
Sherkin Island...the ancestral home of the O'Driscoll clan, is the most accessible island in Ireland – only ten minutes by ferry from the small fishing port of Baltimore, Co.Cork. The island boasts a wonderful array of landscapes, Atlantic views from the hilltops, fuchsia-scented lanes and the finest sandy beaches. The Abbey, located near the pier was built in 1460 by Fineen O'Driscoll and is a fine example of medieval monastic architecture.
Wild flowers abound on Sherkin. It is second only to the Burren in its botanical richness. Many birds breed on the island and rare migrants pass through in spring and autumn while butterflies and dragonflies adorn the lanes...read more...
STAFF
The Visual Art staff take pride in being a well-integrated team who enjoy working together and have established a friendly atmosphere within which to cultivate the best learning experiences for our students. Our team comprises practising artists, critics and curators who cover the whole spectrum of contemporary art practice and art-related knowledge. We are all actively involved in the contemporary cultural scene as organisers, makers and commentators. While the BAVA is supported by a programme of visiting lecturer's from the Fine Art Team in Grangegorman, the core BAVA team is as follows: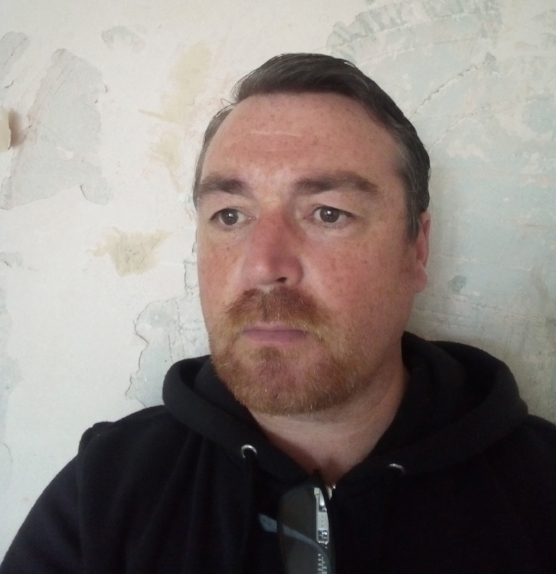 PROGRAMME CO-ORDINATOR
Dr. Glenn Loughran
Originally from Belfast, N.Ireland, Glenn Loughran has studied Art and Design at The Ulster University (1991), Dun Laoghaire College of Art Design Technology (Diploma / 2002), Fine Art Painting at the National College of Art and Design (B.A / 2003), Sculpture at N.C.A.D (M.A / 2005), and a doctorate at the N.C.A.D/Graduate School Of Creative Arts and Media (GradCAM) (2012). For over twenty years he has worked as an adult educator within the context of informal education and as artist working within the framework of Participatory Art.
Website: www.glennloughran.com
FINE ART LECTURER
Jesse Jones
A Dublin-based artist, Jesse's practice crosses the media of film, performance and installation. Often working through collaborative structures, she explores how historical instances of communal culture may hold resonance in our current social and political experiences. Jones' practice is multi-platform, working in film installation, performance and sculpture. Her recent work proposes a re-imagining of the relationship between the Law and the body through speculative feminism. Using a form of expanded cinema she explores magical counter-narratives to the State drawn from suppressed archetypes and myth. She represented Ireland at the Venice Biennale 2017.
LOCAL FACILITATOR
Majella O'Neill Collins
Born in West Cork Majella studied at Limerick School of Art and Design and now lives and works on Sherkin Island. Majella is a local artist and was one of the key people involved in the BAVA Pilot Programme from 1999 to 2002. Majella is currently a Board Member of West Cork Arts Centre, Skibbereen and was the Chairperson of the Board from 2003 to 2009 when she steered the building development project as a member of the New Building Project Development Group.
Website: www.monc.ie
LECTURER IN CRITICAL THEORY
DR. EL PUTNAM
Dr. EL (Emily Lauren) Putnam is a visual artist, scholar, and writer working predominately in performance art, video, sound, and interactive media. Her work draws from multiple themes and sources, including explorations of gender and sexuality, play, materialism, and the study of place, which she investigates through personal and cultural lenses. Her writing and research focuses on continental aesthetic philosophy, performance studies, digital studies, feminist theory, and examining the influence of neoliberalism on artistic production.
Website: www.elputnam.com
FERGUS MURPHY
Local Facilitator
Digital Media
The remote nature of the course places an emphasis on the use of new technologies and platforms to expand student engagement with the content of the course. Many of the lectures and workshops are performed through the internet and utilise digital technologies to support blended pedagogical techniques. The students have worked with online video editing tools such as Mozilla Firefox's POPCORN platform to create video essays for a first year Critical Theory module, and are currently using the SWIVL classroom robot to gain a more fluid representation of the lectures available in Grangegorman. Future projects will see the introduction of a module on Second Life within the context of a module on Art & Environment and the expanded use of e-portfolios throughout the course.
The course team is committed to testing and evaluating these tools within the framework of educational research...read more...
WEST CORK ARTS CENTRE
Uillinn: West Cork Arts Centre has been a partner with the B.A.V.A since its inception, and continues to play a pivotal role in its student community.
Designed as a purpose-built building for the arts in West Cork, Uillinn comprises two contemporary galleries, three artists' studios, a work space, a multi-purpose dance, performance, film, lecture space,café, courtyard, office space. Established in 1985 in Skibbereen, Co. Cork. It is a publicly funded arts facility that creates opportunities for the people of West Cork to have access to, and engagement with, local and global arts practice of excellence. It supports a multi-disciplinary arts programme with a focus on contemporary visual art .

The Education and Community Programme provides services on site at West Cork Arts Centre for artists, children, young people, adults, families, older people and people with disabilities. The Centre also provides outreach services in schools, hospitals, day care centres, youth projects and with active retirement groups and community groups throughout the West Cork region.

A full exhibition programme running throughout the year comprises work by local, national and internationally artists...read more...
1/ LECTURE: LUCY LIPPARD
TITLE: "GROUND LEVEL"
LOCATION: SHERKIN ISLAND
DATE: 2002
2/ ARTWORKS: MARK GARRY & SEAN CARPIO
TITLE: "DRIFT"
LOCATION: SHERKIN ISLAND
DATE: 2012
4/ ARTWORKS: VARIOUS
TITLE: "lIVING LANDSCAPE"
LOCATION: SHERKIN ISLAND
DATE: 2OO5
FUNDERS
S.I.D.S
Sherkin Island Development Society (SIDS)is one of the main partners for the BAVA and employs 3 staff members to help deliver the programme on Sherkin. SIDS members support the programme by overseeing the financial running of the programme and voluntarily giving their time and space for final year exhibitions. SIDS is responsible to the Department of Arts Heritage, Regional, Rural and Gaeltacht Affairs, Cork County Council and its members.Founded in 1983 as Sherkin Island Community Development Association, was registered in 1994 as a co-operative. Its main objective is, to promote and aid educational, economic, social and cultural development for the community. From September 2012 the course has been jointly funded by Cork County Council and the Department of Arts Heritage, Regional, Rural and Gaeltacht Affairs formerly Arts Heritage and the Gaeltacht.
The Department Of Arts Heritage, Regional, Rural and Gaeltacht Affairs
The Department of Arts, Heritage, Regional, Rural and Gaeltacht Affairs oversees the protection and presentation of Ireland's heritage and cultural assets and promotes long-term sustainable economic and social progress across rural Ireland. Their goals are to promote and protect Ireland's heritage and culture, to advance the use of the Irish language, to advance economic and social progress in rural Ireland, to support the sustainable development of the islands and to develop cultural tourism. A central objective of this Department is to ensure that sustainable vibrant communities continue to live on the islands.
Cork County Council
Cork County Council is the authority responsible for local government in County Cork. As a county council, it is governed by the Local Government Act 2001. The council is responsible for housing and community, roads and transportation, urban planning and development, amenity and culture, and environment. The head of the council has the title of Mayor. The county administration is headed by a Chief Executive, Martin Riordan. Cork County Council support the islands through the West Cork Island Interagency. The BAVA programme ties in with the Islands Intergrated Development Strategy.